Augmented Reality (AR) and Virtual Reality (VR) technologies are something everyone has probably heard of recently. Their popularity, undoubtedly thanks to their spectacular features -while remaining relatively accessible – is certainly not decreasing. These technologies are still being developed and improved here by hardware and software manufacturers, new uses are being identified – some for entertainment, others for science and others for business. Although these are two different technologies, they are often mentioned synonymously, and for people who do not work with them every day, the difference may not be so obvious. Therefore, we have decided to answer the question – what is the difference between Augmented Reality and Virtual Reality?
In the simplest terms, AR is a technological tool that superimposes virtual elements onto a real image while VR is a reality that is entirely created virtually. Both AR and VR allow you to interact with a created world in real time.
How does AR work?
To create AR, you need a device – a phone, tablet, or glasses – with a camera and an appropriate application.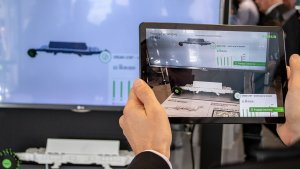 Thanks to this application, the camera recognises a pre-developed object or a special marker and superimposes on it a created image (graphics) assigned to it. Such additional graphics – just expanding reality – can show, for example, the interior of the object on which we direct the camera, additional elements that can be attached to it or a completely abstract thing, such as a creature in games for children.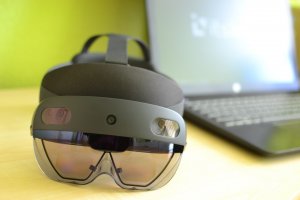 What about VR?
VR, on the other hand, completely separates us from the real world. To use it, we need special goggles (e.g., Oculus Quest 2), which do not impose an image on a real background, but show us a 100% computer-generated, different reality. Here we have no reference to the surroundings, we find ourselves in a completely different world, unrelated to the real place in which we are physically. Hence the term "immersion" in virtual reality, because we enter it in its entirety, we can look around it, interact with it, for example by touching objects, etc.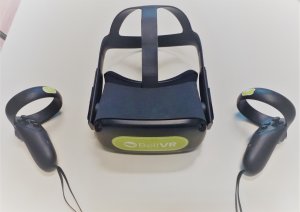 Now that we know the difference between these two technologies, the question is how we can use them.
There are endless possibilities.
How can we apply these tools in everyday practice?
Augmented reality is a great marketing tool, it is also perfect for expositions and as a service support function. It allows an extension of the information contained, for example, in advertising brochures by adding static or moving graphics, presentations, charts or simply as an interesting, eye-catching gadget, such as a game. Thanks to the possibility of superimposing an image on an existing object, it will enable, for example, users to illustrate the operation of a historical machine or show the interior of an interesting exhibit. During service works, augmented reality may facilitate work even for an inexperienced employee by providing step-by-step instructions or even a simple, yet clear presentation of all necessary actions.
IT Silesia – AR in practice
In itSilesia, we have had the opportunity to use AR in many projects. In the Ethnographic Museum in Chorzów you can see how an old-fashioned threshing machine works and…. what a pigsty looked like in the 19th century! AR elements also accompany us throughout the tour in the form of a field game.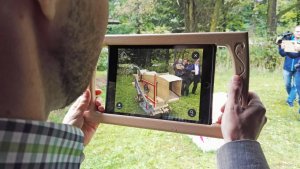 In the application created for Davis Polska (a fabrics manufacturer), you can check how the selected fabrics look on the finished piece of furniture, and the predictive maintenance application for FAMUR S.A. allows you to track the current parameters of the shearer's components. AR is also a good solution for an educational application for children, which is how it was used in the "Atlas" for the House of Polish-German Cooperation, presenting the history of Silesia.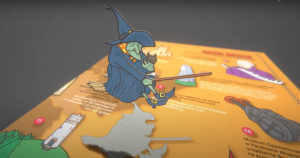 ITSilesia – VR in Practice
Virtual reality can be applied wherever we have limited likelihood of contact with a real object – because it is inaccessible (e.g., outer space, a non-existing building, but also very expensive, specialised equipment) or dangerous (e.g., the inside of a volcano, but also places with limited access in production plants), or, on the contrary – very delicate or available in limited quantities – here we mean, for example, not only rare fauna/flora specimens or museum objects, but also the human body. Thanks to the option of generating these objects virtually, we gain the chance to see them and to interact with them – to simulate a medical procedure, the service of a machine, or, for example, a rescue operation in difficult conditions
An example of this are the applications created for the Coal Mining Museum in Zabrze which present several types of mining disasters and their causes. As a viewer we find ourselves inside a mine gallery and we can observe in turn – flooding, methane explosion, rock bump and fire.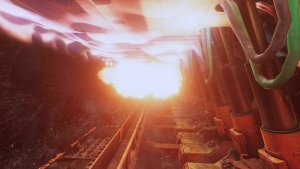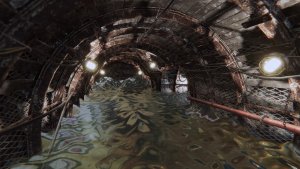 The most developed VR application we have created so far is a virtual presentation of service works for FAMUR SA, furthermore, our team is also working on a platform for training in virtual reality – facilitating full training of employees in a given field – you can read more about this HERE.
Future Reality
As you can see, there are already many uses of both the technologies, as described above, and everything indicates that new ones will definitely appear. Their possibilities are practically unlimited – restricted only by our imagination and… the deadlines of our graphic designers and programmers 🙂 
Ready for something more advanced? In our next post, you'll find out how we're integrating VR/ AR technologies and artificial intelligence.